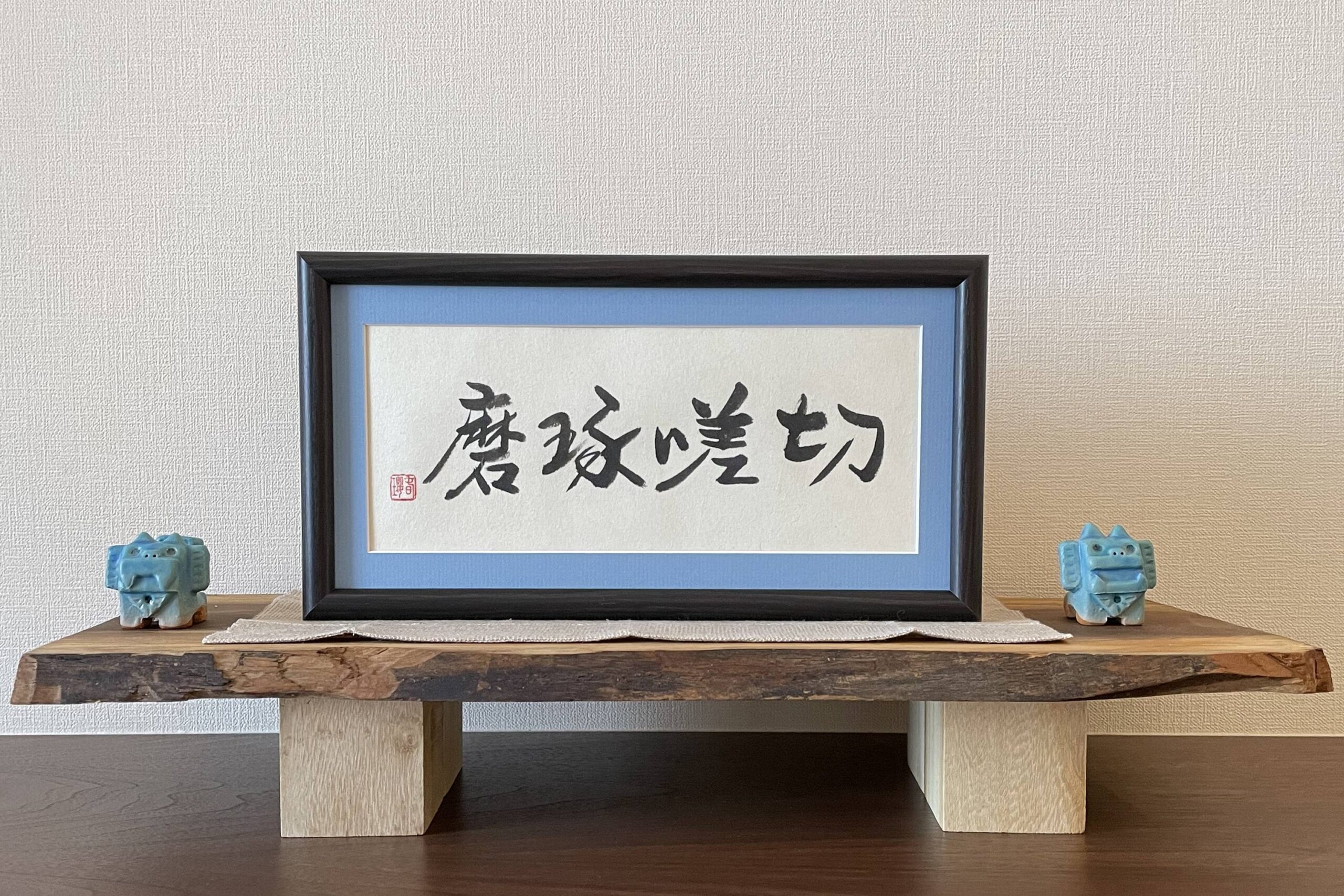 四字熟語  お好きな熟語をお書きします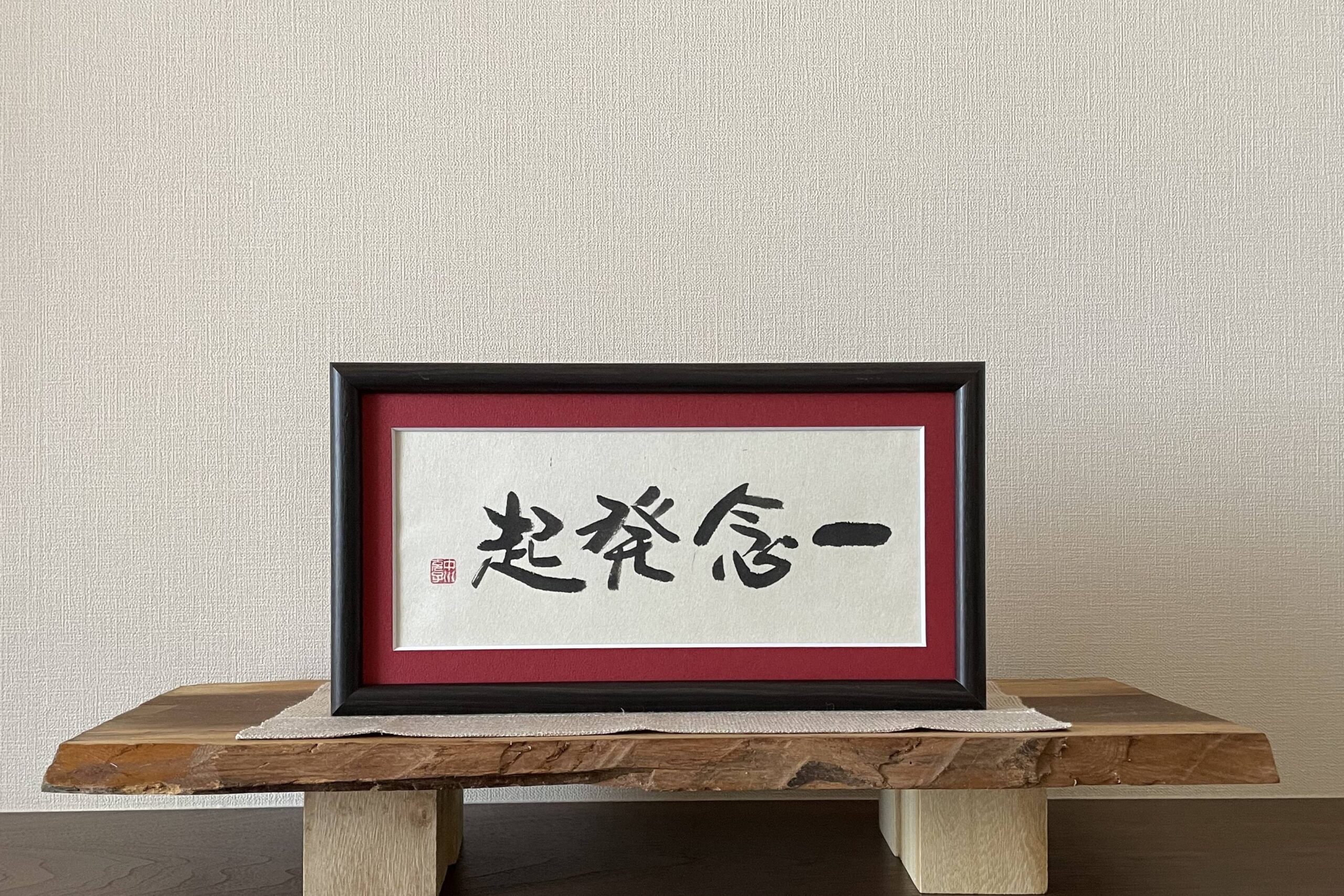 マット赤色 横書き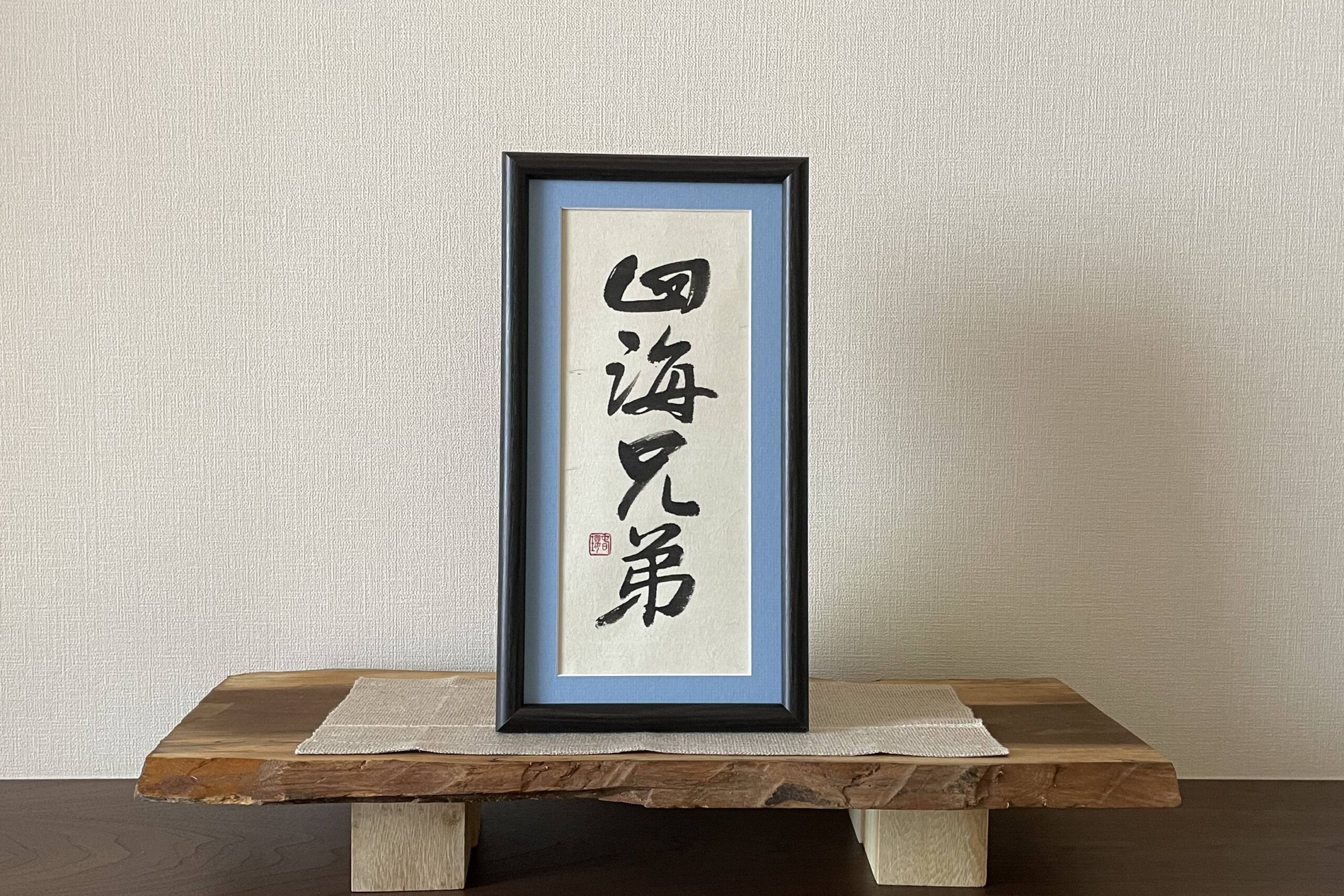 マット水色 縦書き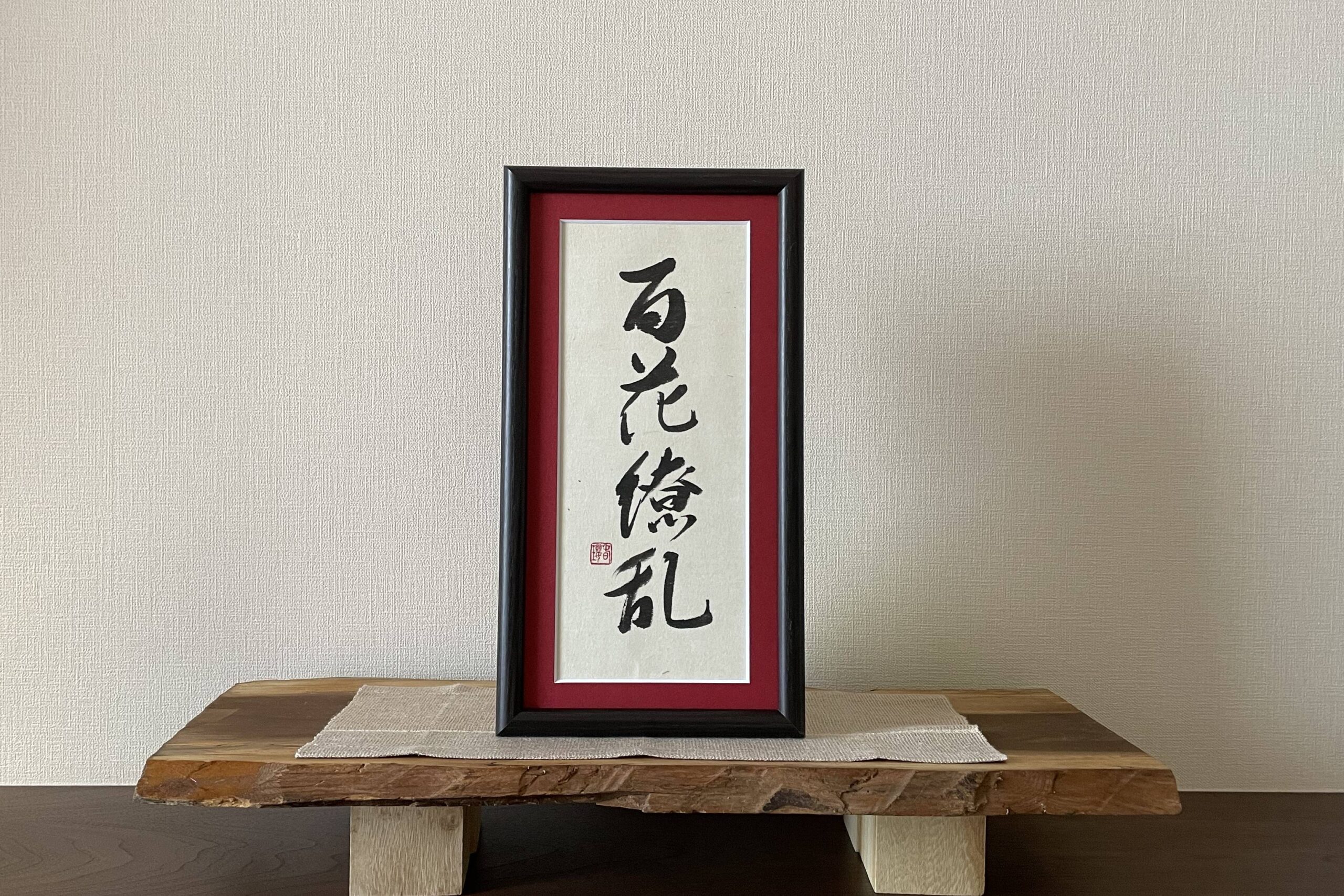 マット赤色 縦書き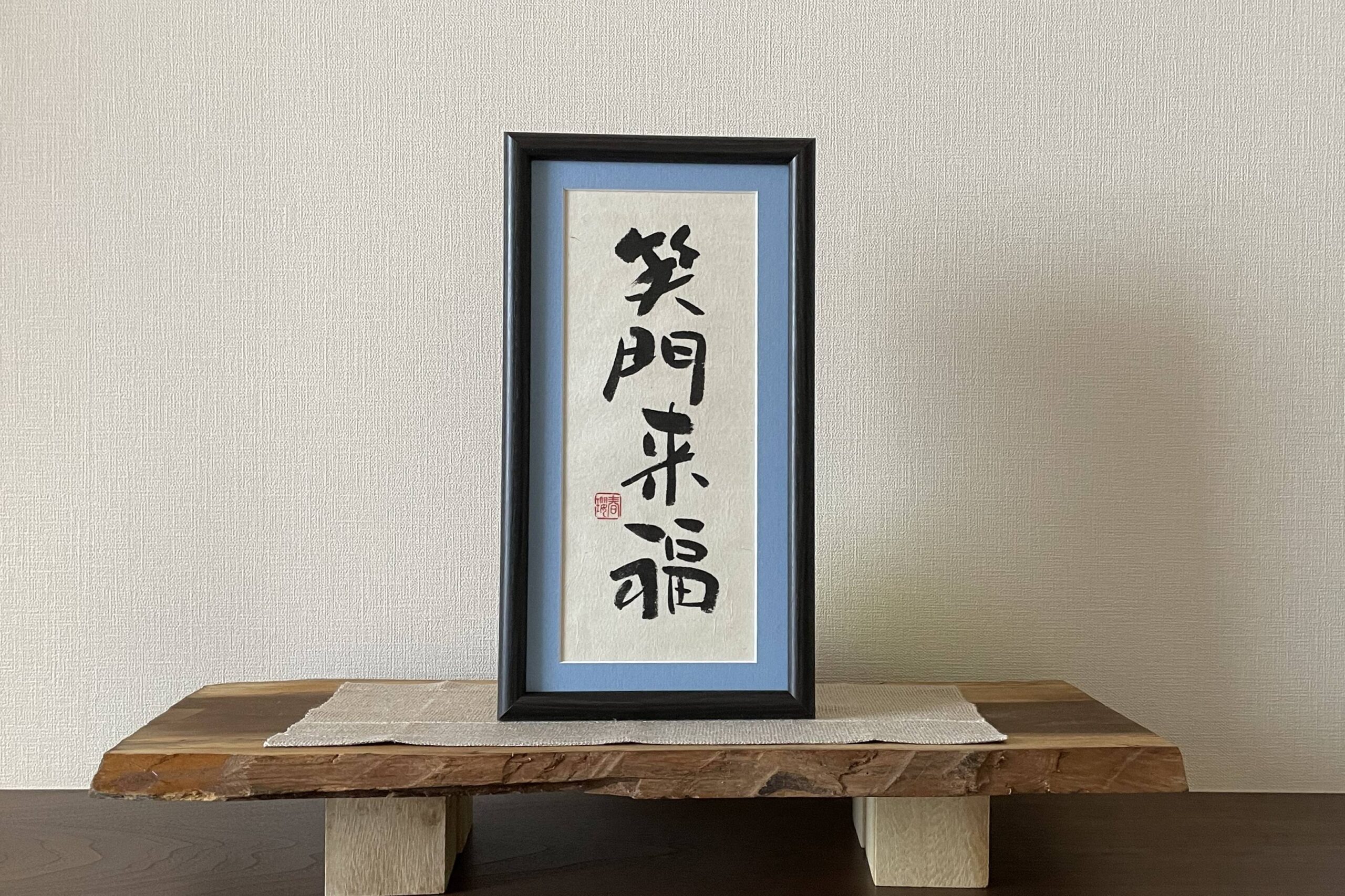 マット赤色 縦書き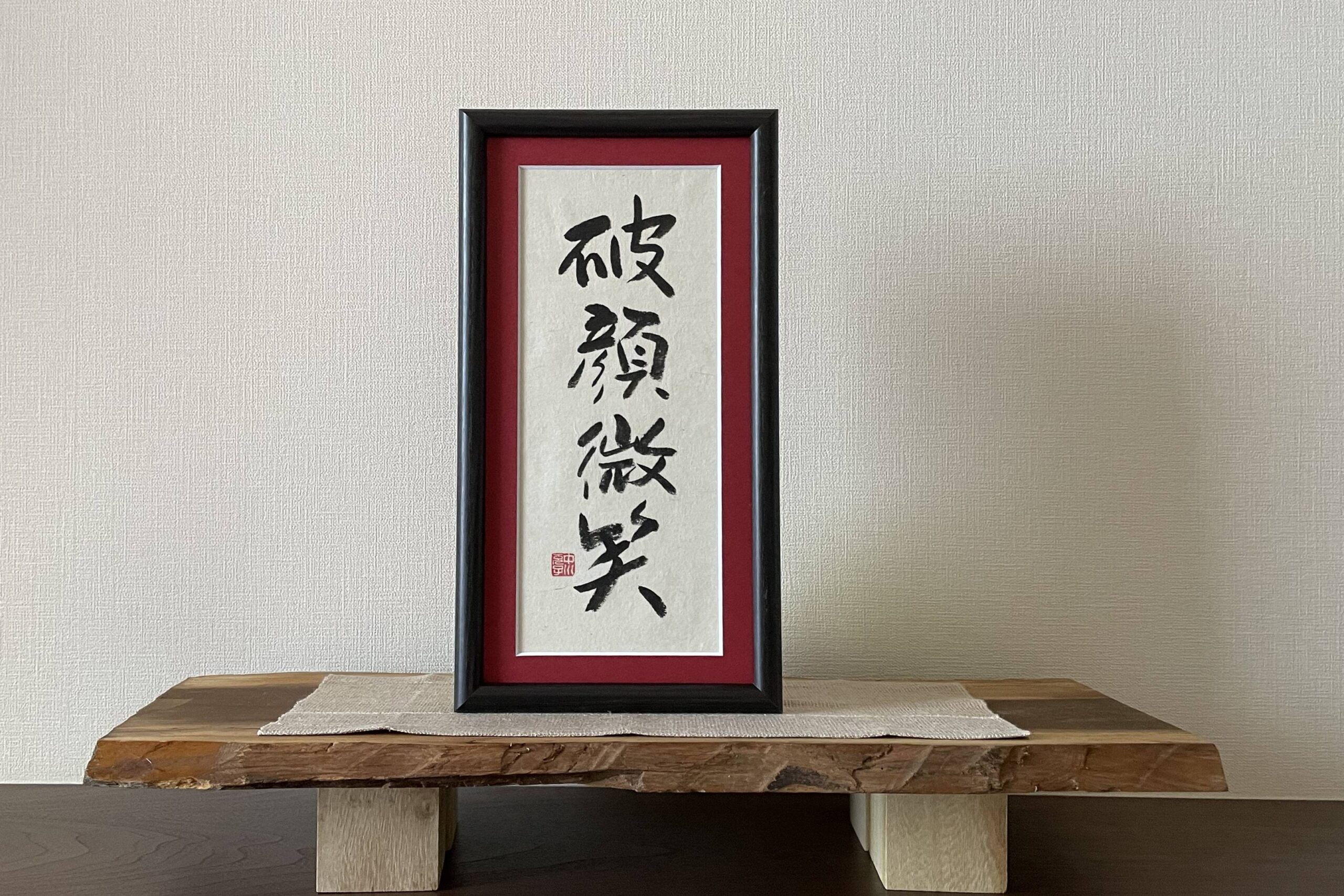 マット赤色 縦書き
Framed type
Perfect for those special words you always want in view.
Why not turn your favorite four character Japanese proverb, word or even your name into a piece of art that you can use to brighten up your home or room? The calligraphy will be personally done by myself and then mounted in a frame with a back color of your choosing.
All of my calligraphy is done on Hosokawa paper. Hosokawa paper is recognized by UNESCO as an intangible cultural heritage item.
You can choose your calligraphy to be written vertical or horizontal.
One of a kind calligraphy made just for you.
Here at Kanji de SHO, calligrapher Shunyou takes your request and then puts brush to paper to create a work of art like no other.
You can choose from kanji characters, a favorite word or even your name. Let me turn your name into a work of art using kanji characters.
A present for a newborn, a one of a kind birthday present, a souvenir or even a wedding gift.
Our calligraphy art is the perfect thing for when you want to give something that is one of a kind.
Framed Type Calligrapghy
Vertical / Horizontal Writting
You are free to choose either vertical or horizontal calligraphy when you place your order.
Frame and Mounting
You are also free to choose the color of mounting used when you place your order.
Frame(1 color) Black, Mounting(2 colors)Red or Light Blue.
If you want other colors please contact me.
Box
Each framed piece comes in a special sized box. 34.3cm long/19.3cm wide/ 3.0cm tall.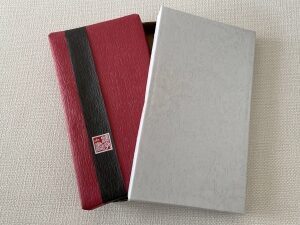 Dimensions
| | |
| --- | --- |
| Size | 32cm long/17cm wide. |
| Takes | 2 weeks to finish |
From Start to Finish
Place your order in our online shop
Online Shop
↓
Order confirmation email
We will send you a confirmation mail back within 24 hours on a buisness day.
Please tell us what words you want used, if you want them written vertically or horizontally, and also what color mounting you want.
↓
Check the samples
We will also send you a rough draft picture of what your calligraphy will look like. Once we have gotten your approval, I will start creating the final version.
↓
Confirmation of the finished product
A picture will be sent to you of the final version within 2 weeks.
↓
Delivered to you
The final version will be sent directly to you via airmail.