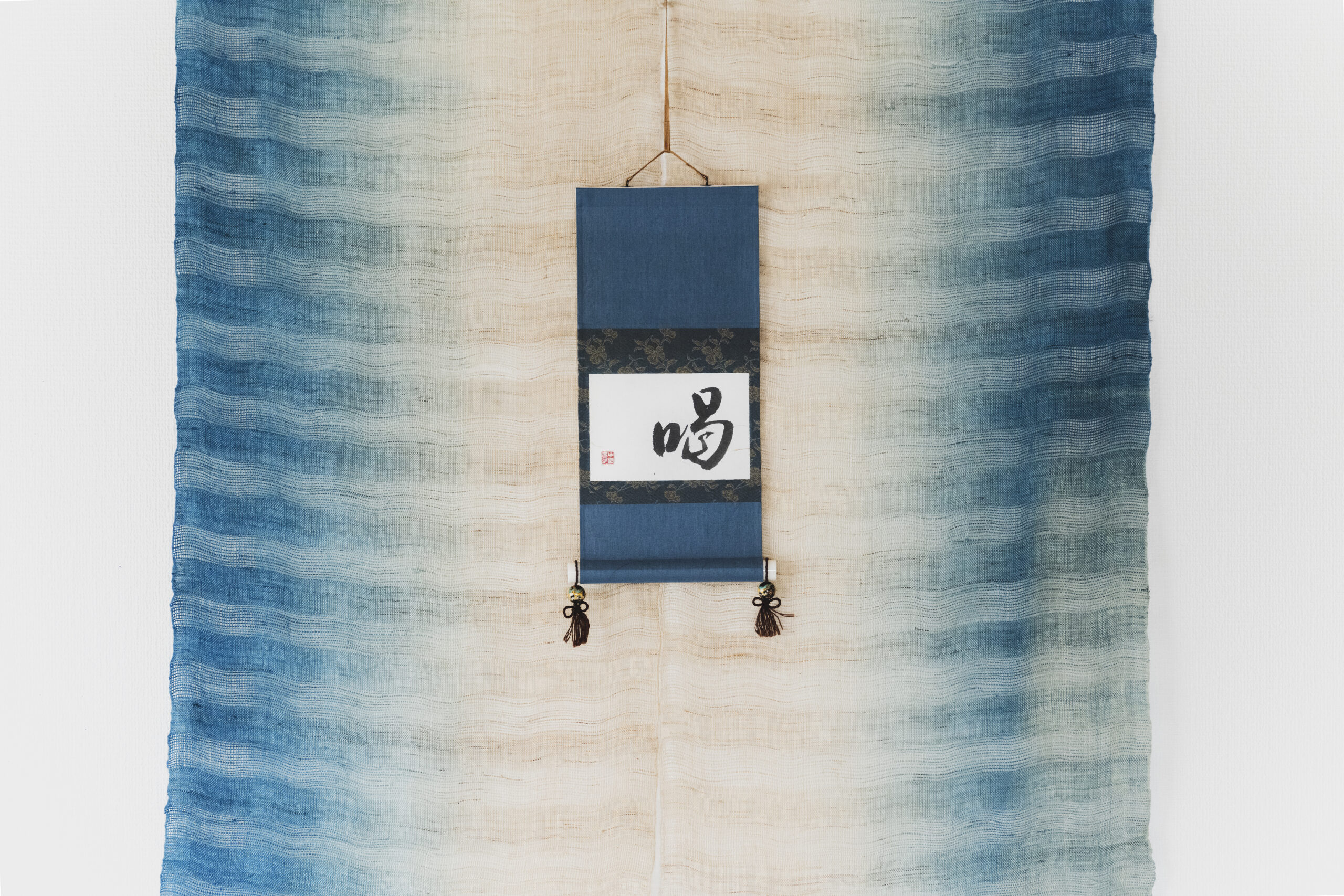 横書き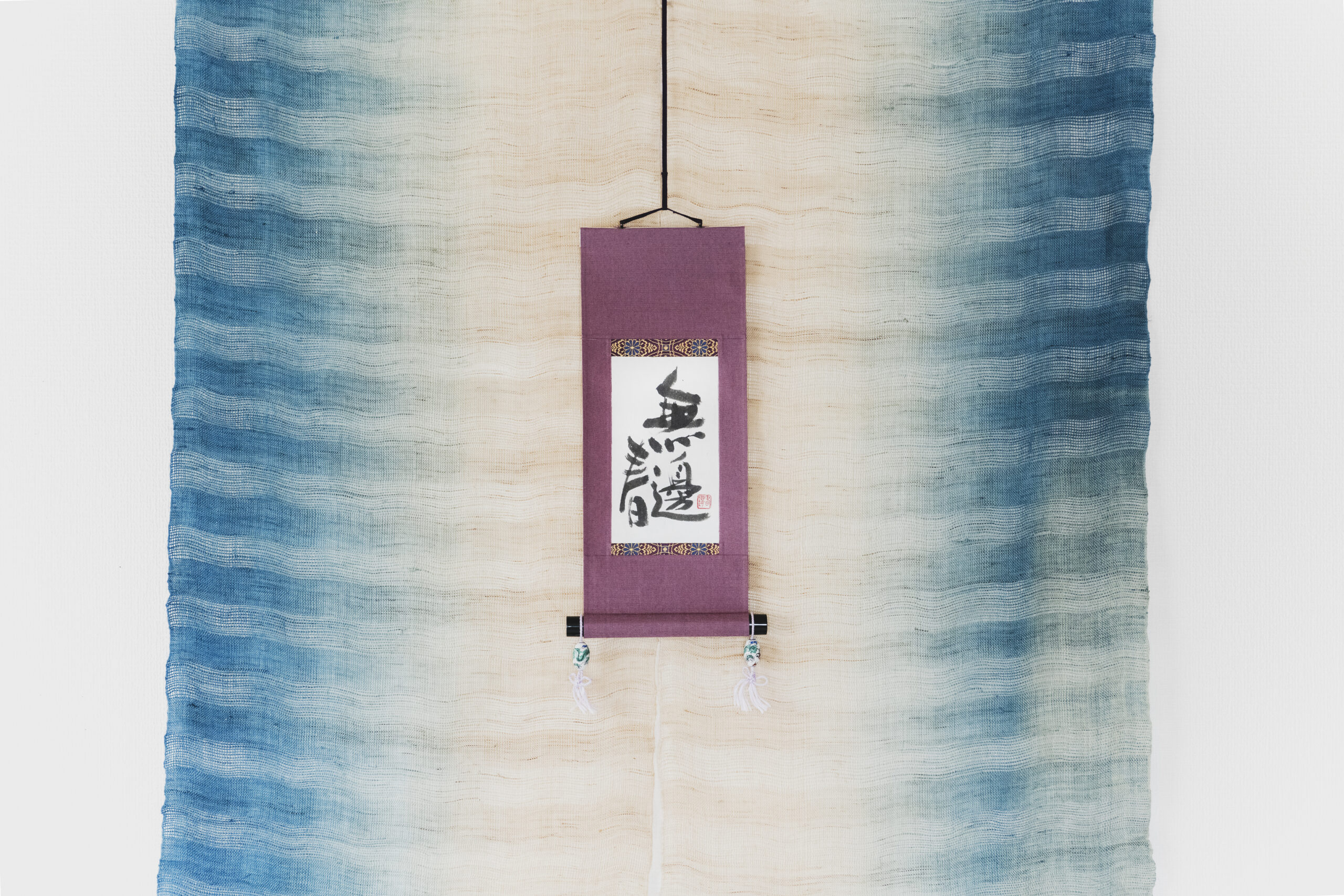 縦書き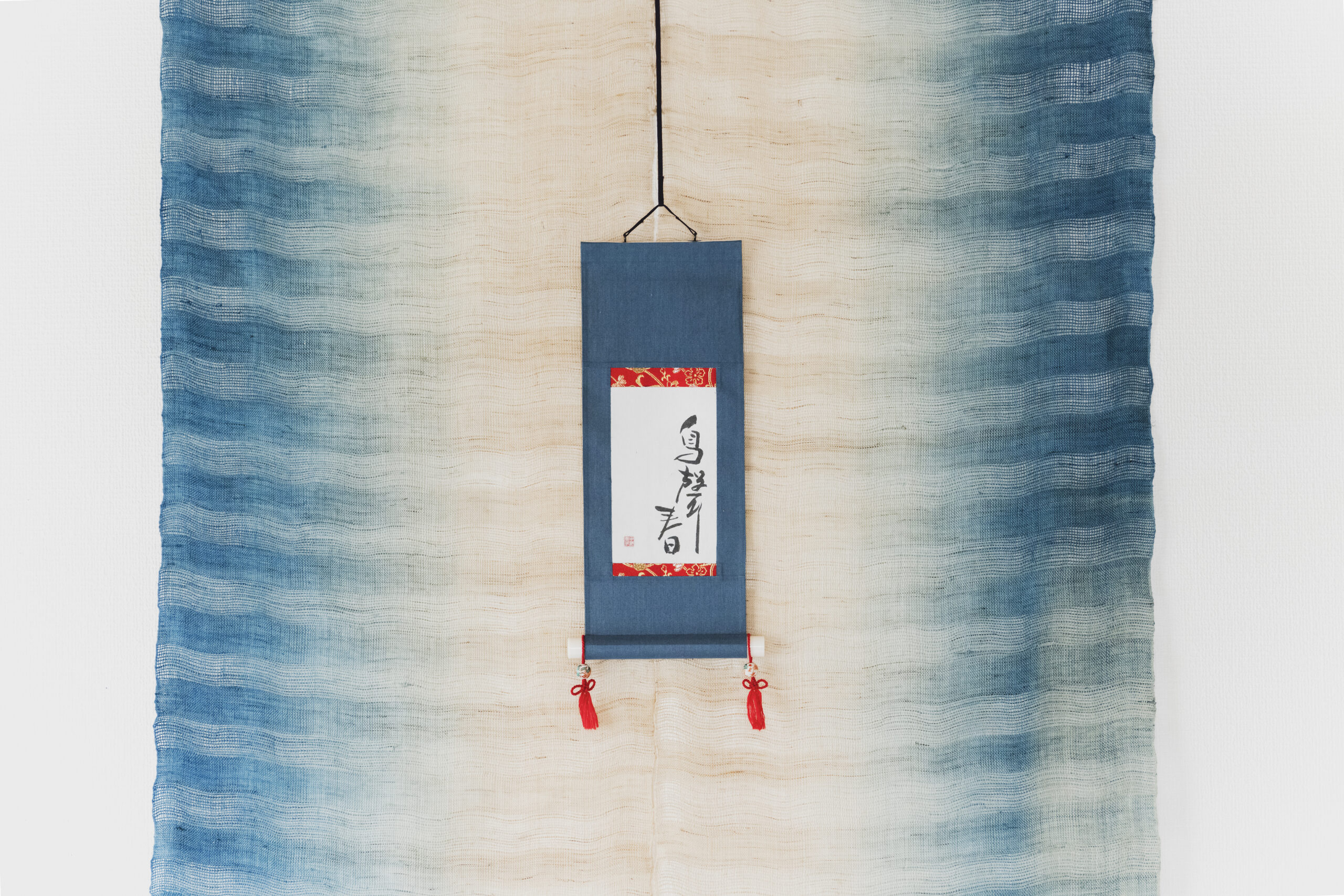 縦書き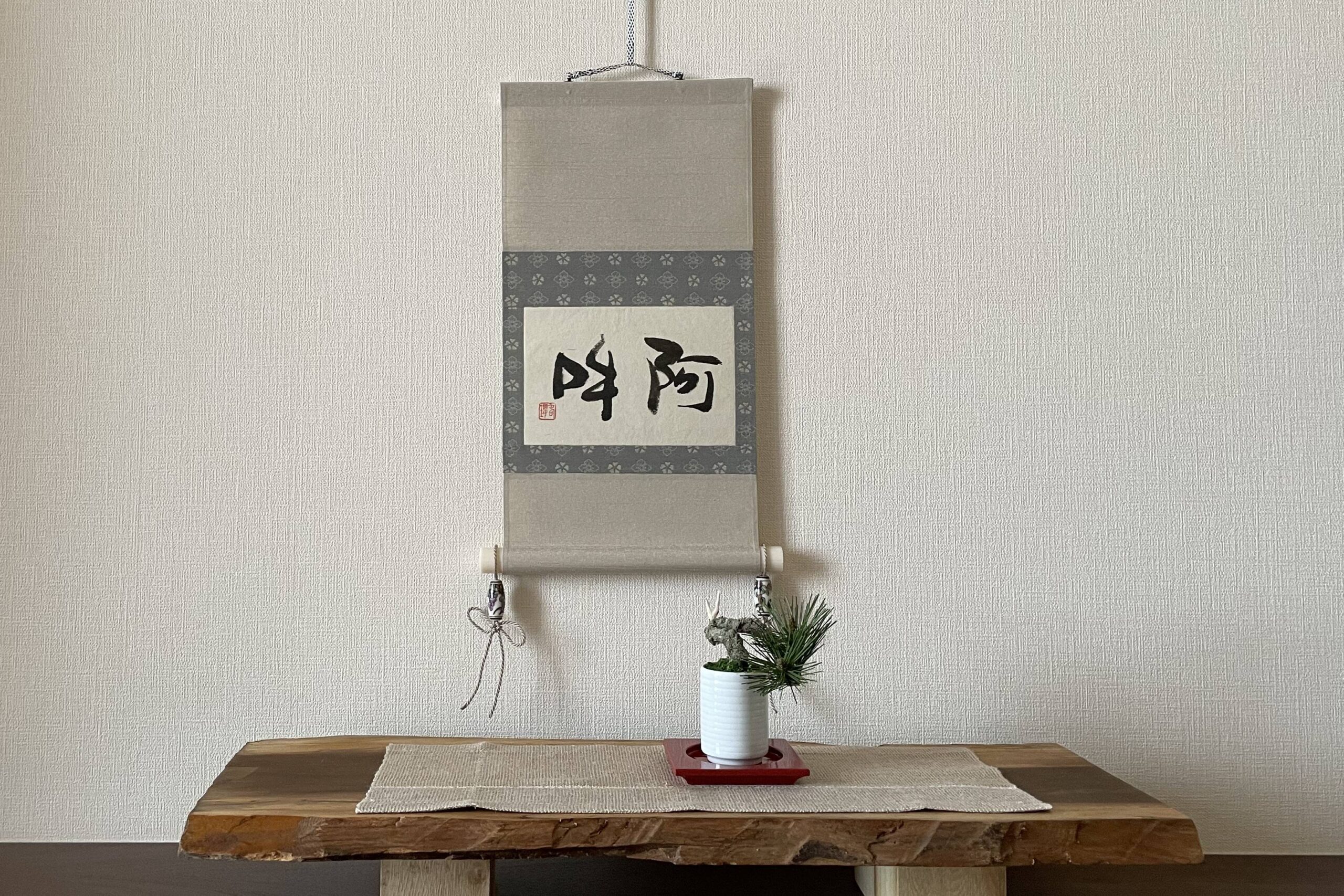 横書き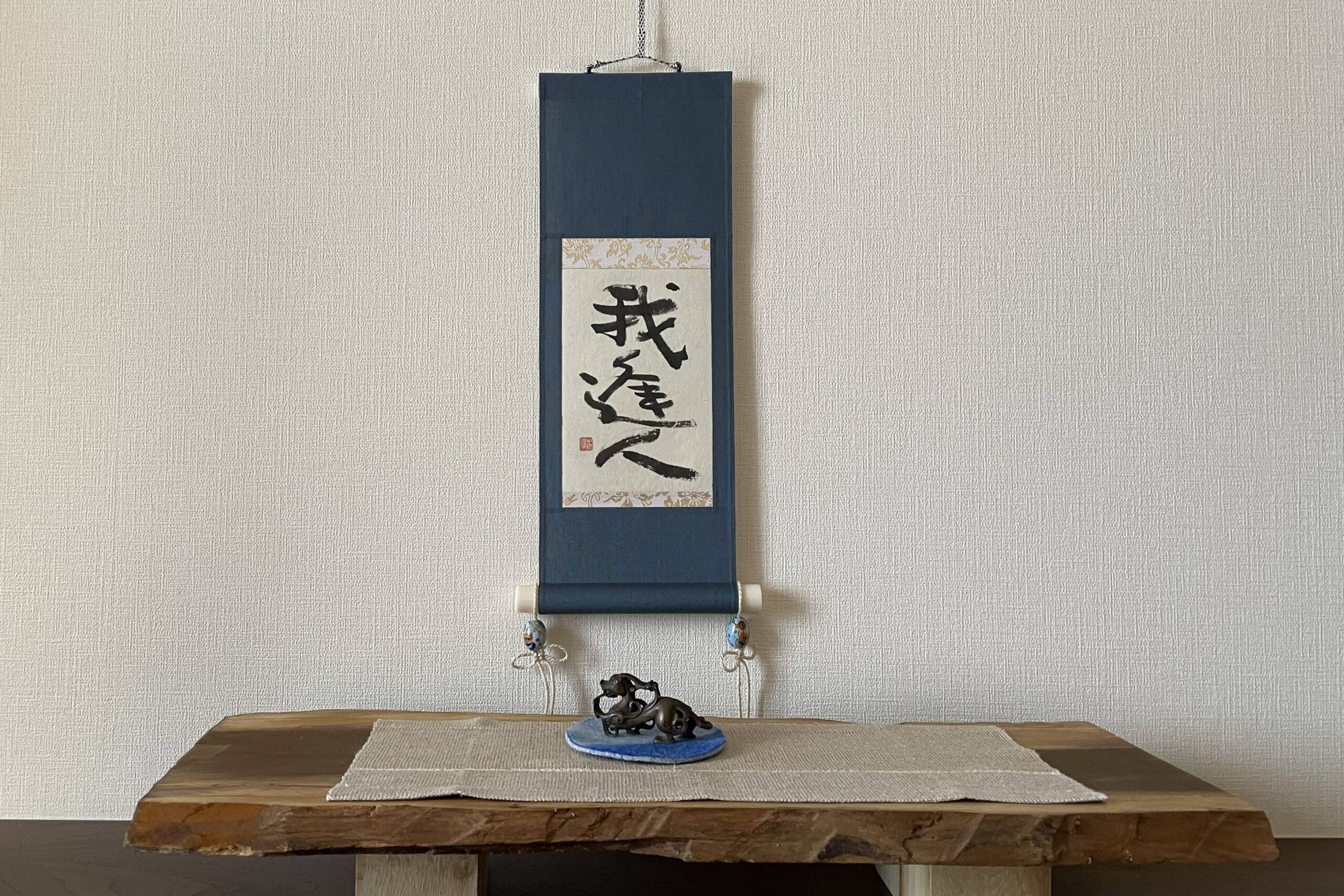 縦書き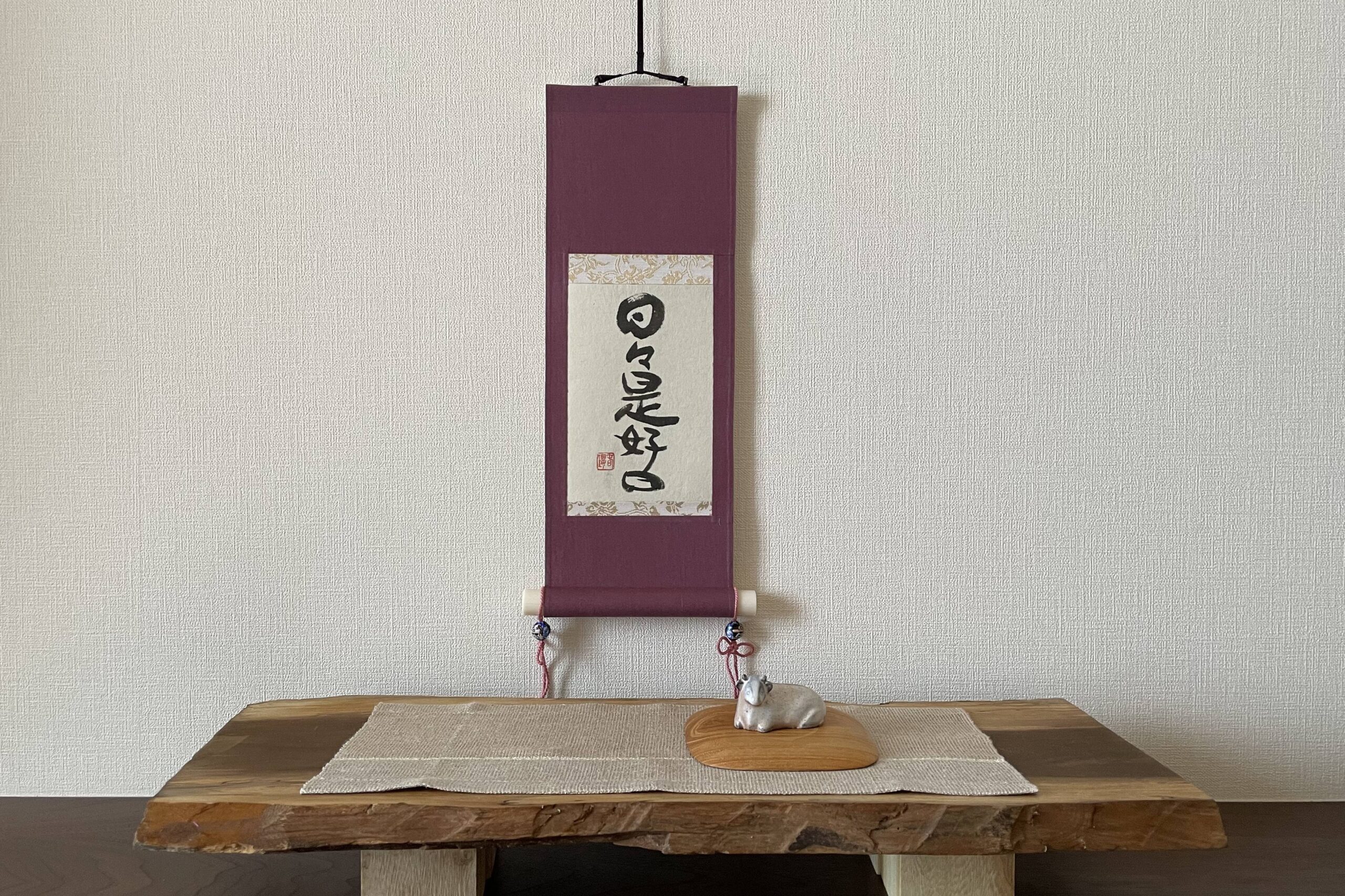 アイテム6のキャプション
Hanging scroll type
Small but the real deal.
Even though it is smaller than a regular hanging scroll, that doesn't mean we didn't use the same stuff to make it.
The calligraphy is also firmly attached to prevent it from falling off. Only Hosokawa paper is used when making the hanging scrolls.
Hosokawa paper is recognized by UNESCO as an intangible cultural heritage item. You can also roll up your scroll for easy storage.
It comes with a special box to store it in.
One of a kind calligraphy made just for you.
Here at Kanji de SHO, calligrapher Shunyou takes your request and then puts brush to paper to create a work of art like no other.
You can choose from kanji characters, a favorite word or even your name. Let me turn your name into a work of art using kanji characters.
A present for a newborn, a one of a kind birthday present, a souvenir or even a wedding gift.
Our calligraphy art is the perfect thing for when you want to give something that is one of a kind.
Making the hanging scroll type
Vertical or Horizontal
When you order, please choose if you want it written vertical or horizontal.
About the Scroll (Kire) Itself
We will ask you what type of scroll would like used for this type.
Vertical Type
Vertical Type In this type, fabric will be used at the top and bottom of the scroll to add accent to the calligraphy in the middle. This is called Maruhyousou.
You can choose from bluish or reddish fabrics.

Horizontal Type
Horizontal Type In this type, the fabric will be placed on the left and right ends of the scroll, as well to the middle part behind the calligraphy in the middle. This is called Nidanhyousou.
You can choose from bluish or a beige fabric. Please refer to the picture guide for reference.
Roller
The roller is used for neatly rolling up and storing your hanging scroll properly. Each hanging scroll come with an ivory colored roller.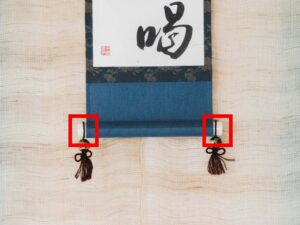 Tasels
Tassels are available at an extra cost.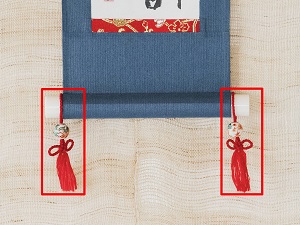 Box
Each hanging scroll comes in a special sized box for easy storage.
Vertical size: 17.5cm long/5.5cm wide/5 cm tall.
Horizontal size: 22.5cm long/5.5cm wide/ 5 cm tall.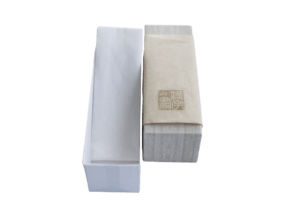 Dimensions
Size
Vertical size: 36 cm long/16cm wide.
Horizontal size: 35cm long/ 21 cm wide.
Takes
3 weeks to finish
From Start to Finish
Place your order in our online shop
Online Shop
↓
Order confirmation email
We will send you a confirmation mail back within 24 hours on a buisness day.
↓
Check the samples
Confirmation of calligraphy and fabric will be done by mail and photos. Once confirmed, start on the final product will begin.
↓
Confirmation of the finished product
A picture will be sent to you of the final version within 3 weeks.
↓
Delivered to you
The final version will be sent directly to you via airmail.