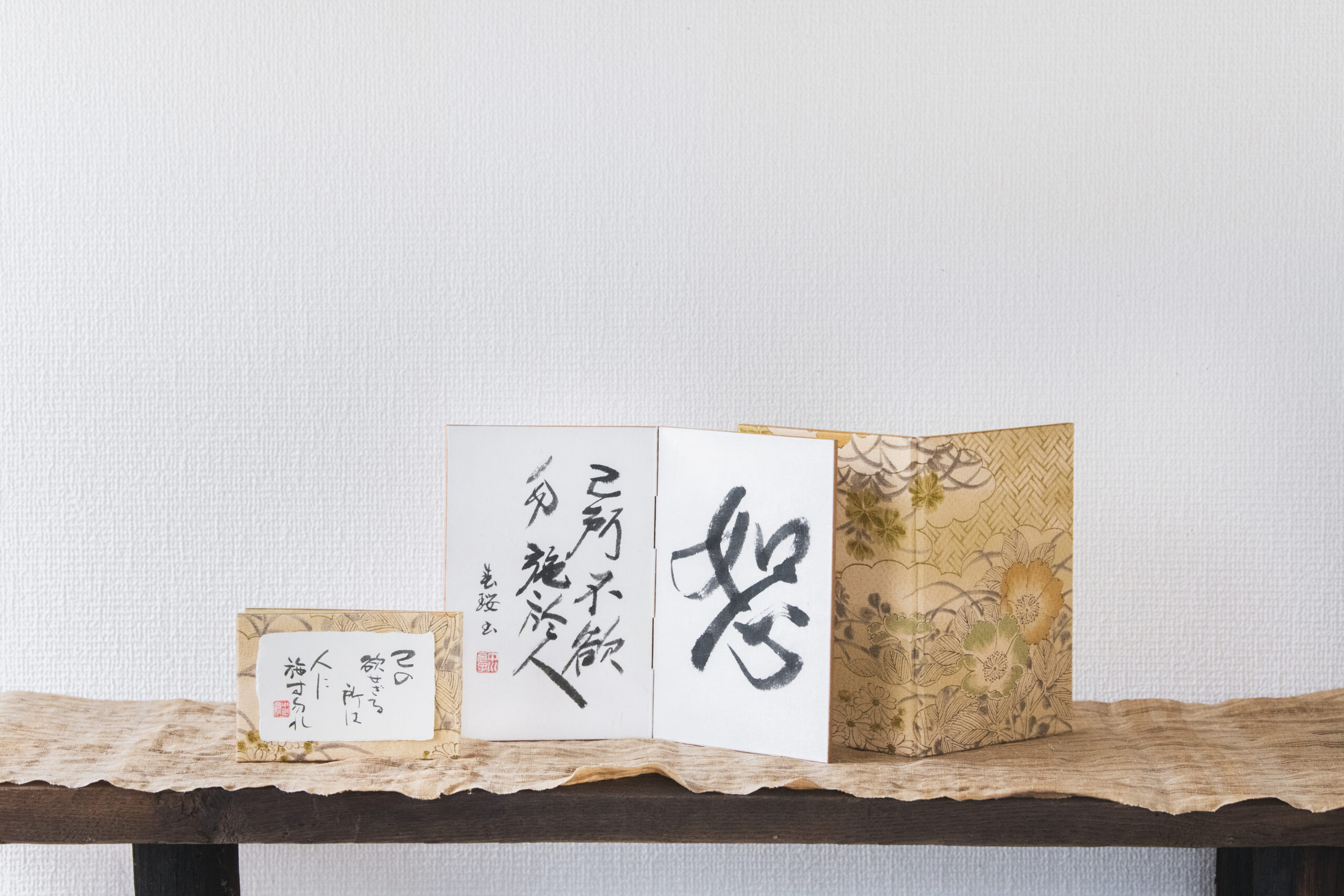 屏風 禅の言葉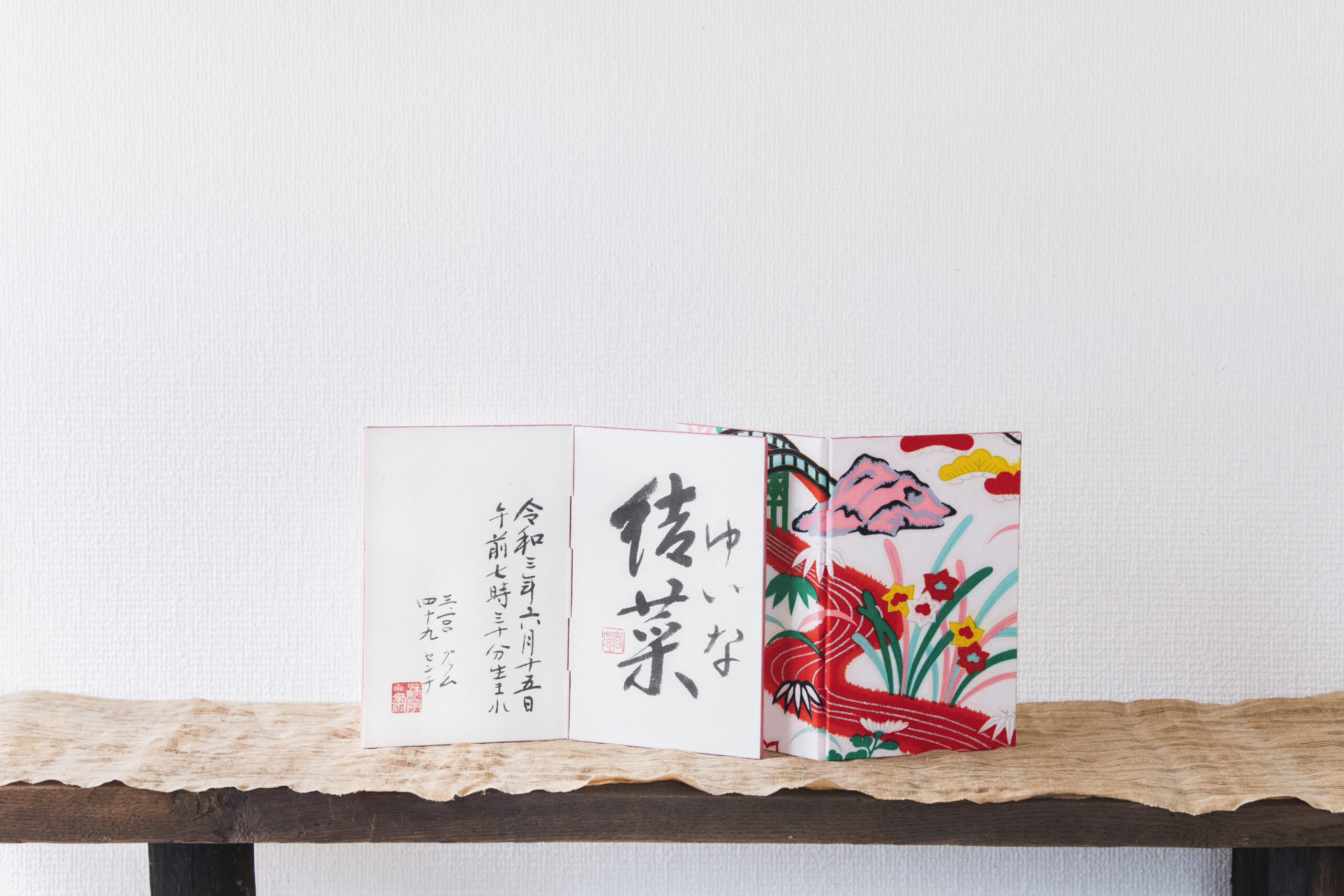 屏風. 女の子名前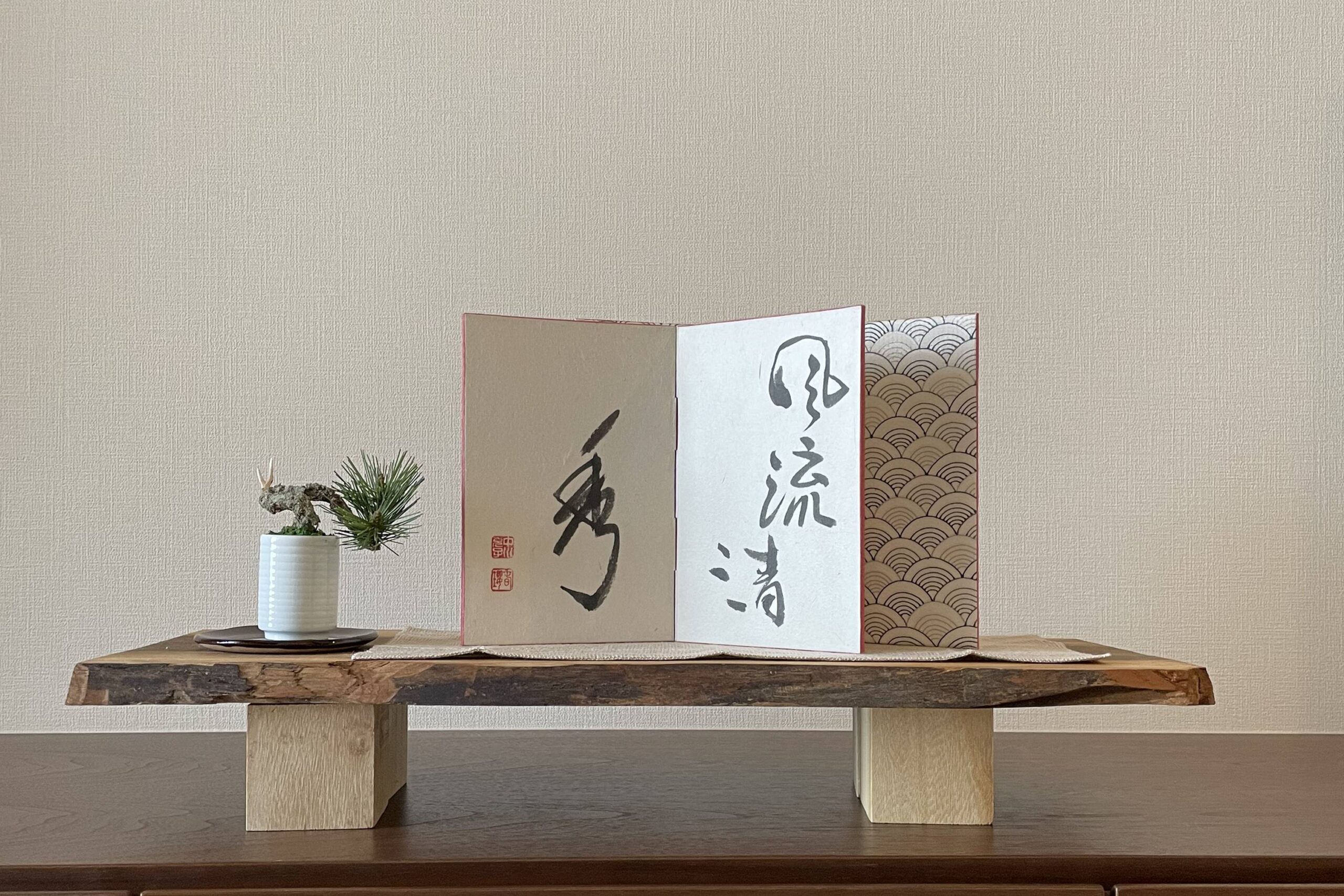 屏風 四字熟語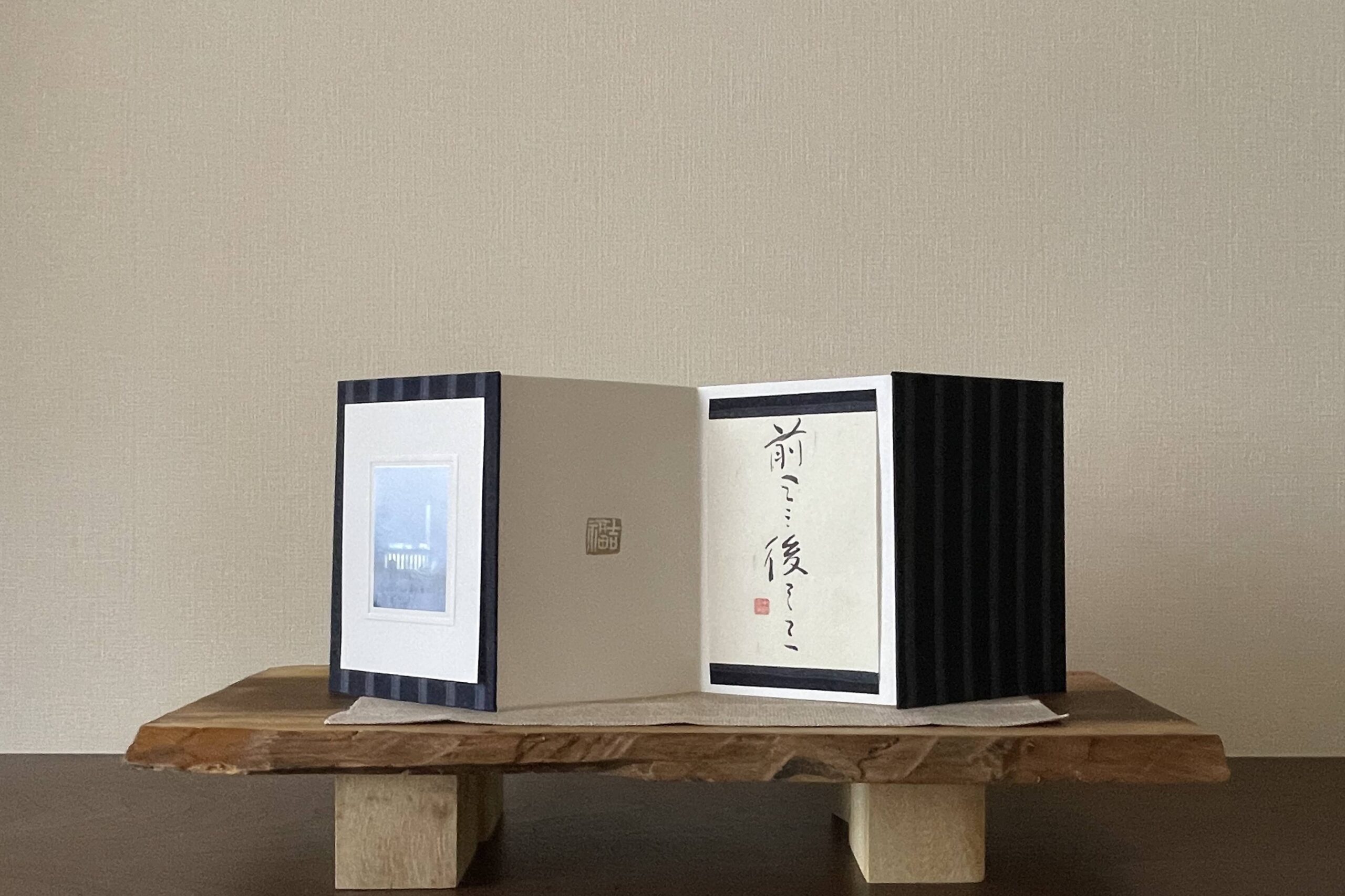 御朱印帳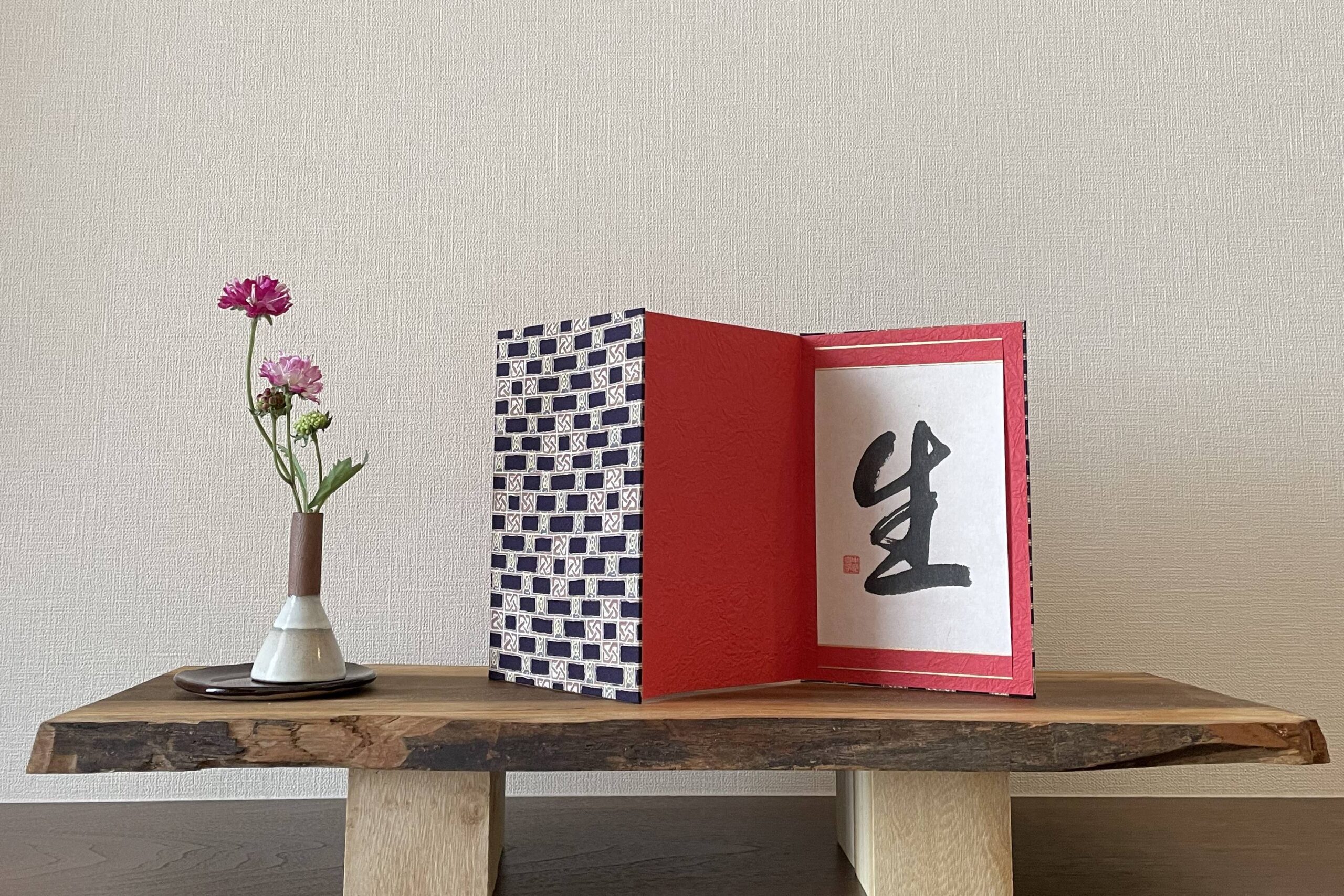 御朱印帳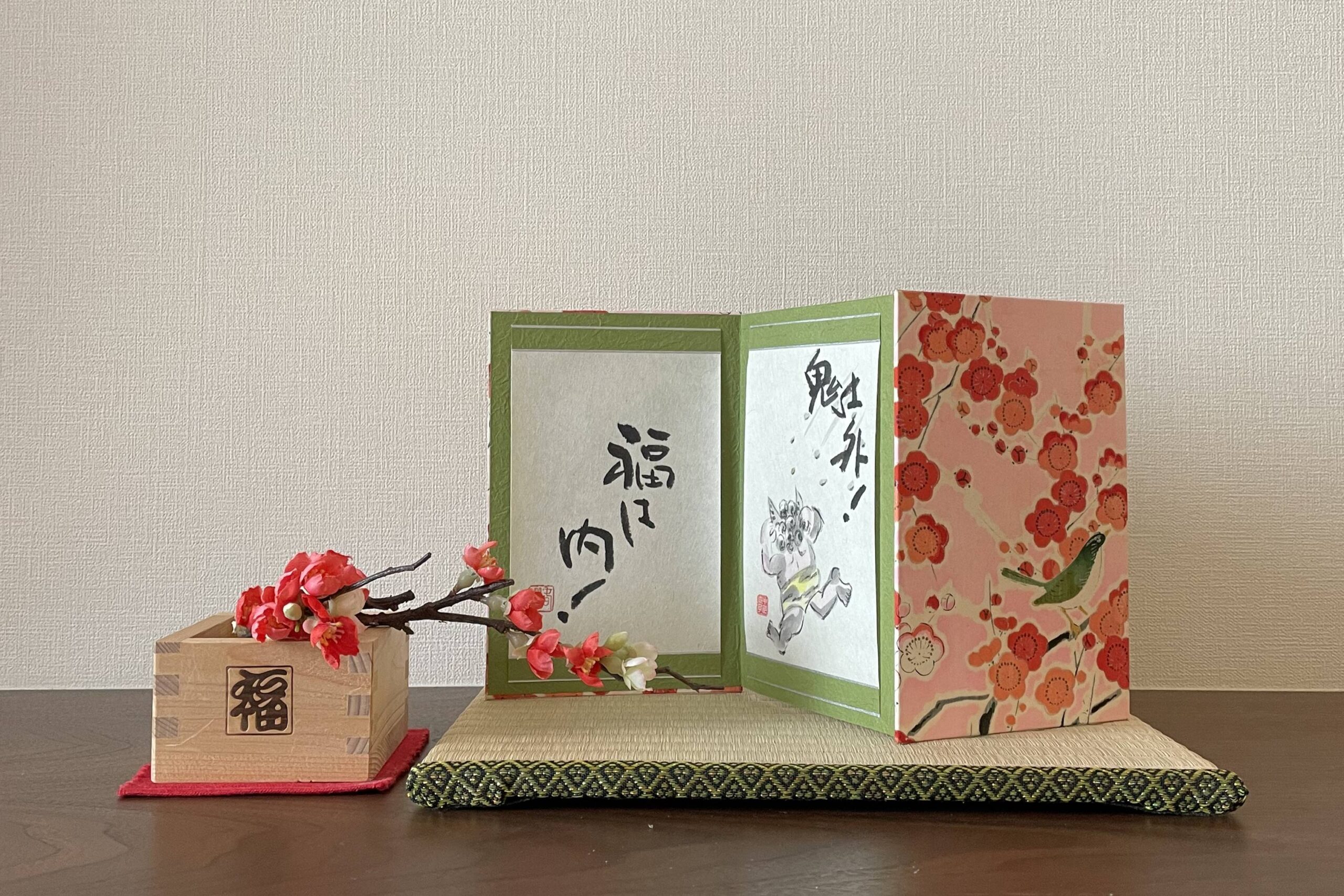 御朱印帳
Kimono & Calligraphy
Two special things, all in one.
You have a favorite kimono but all it does is take place in your closet.
Why not transform it into a beautiful piece of art that can be displayed where everyone can see it?
Our mini-folding screen type and scarlet-seal booklet type calligraphy art can use your kimono fabric to make it even more special.
As an extra service, strings can also be attached to the other pages of the scarlet seal booklet or to the other faces of the mini-folding screen so that you can insert your favorite pictures or other items.
Fabric needed is usually about 30 cm by 36 cm. Depending on the style and design you want, these dimensions can change. When ordering, we will ask more specific about this.
One of a kind calligraphy made just for you.
Here at Kanji de SHO, calligrapher Shunyou takes your request and then puts brush to paper to create a work of art like no other.
You can choose from kanji characters, a favorite word or even your name. Let me turn your name into a work of art using kanji characters.
A present for a newborn, a one of a kind birthday present, a souvenir or even a wedding gift.
Our calligraphy art is the perfect thing for when you want to give something that is one of a kind.
About the Art
Photos and postcards
The calligraphy is held in place by strings instead of being mounted directly onto the backing. Because of this, calligraphy art, as well as pictures can be used interchangeably.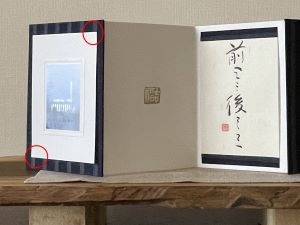 Rate
Using the customer's fabric adds an extra 2000 yen to the price of the product.
Exceptions
We are unable to use fabric that has stitching or embroidery on it.
Fabric Color Loss
We use a high pressure iron to create these pieces of kimono art. Because of this, there is a chance that the color of the fabric can change in the process.
The Form of the Calligraphy
The kimono style of our mini-folding screen type and scarlet-seal booklet type calligraphy art are only available in vertical writing.
Specifications
From Start to Finish
Place your order in our online shop
Online Shop
↓
Order confirmation email
We will respond to you within 24 hours on a buisness day. We will confirm the words you want, vertical or horizontal format and also what types of fabric or paper do you want used.
↓
*For people who want us to use the fabric that they provide, the above system is the same. Except that will start everything from when we receive your fabric.
↓
Check the samples
Once a sample is made, we will send you a photo for confirmation. If it is to your liking, then we create the final product.
↓
Confirmation of the finished product
A picture will be sent to you of the final version within 1 weeks.
↓
Delivered to you
The final version will be sent directly to you via airmail.