Welcoming the New Year with Handicraft Market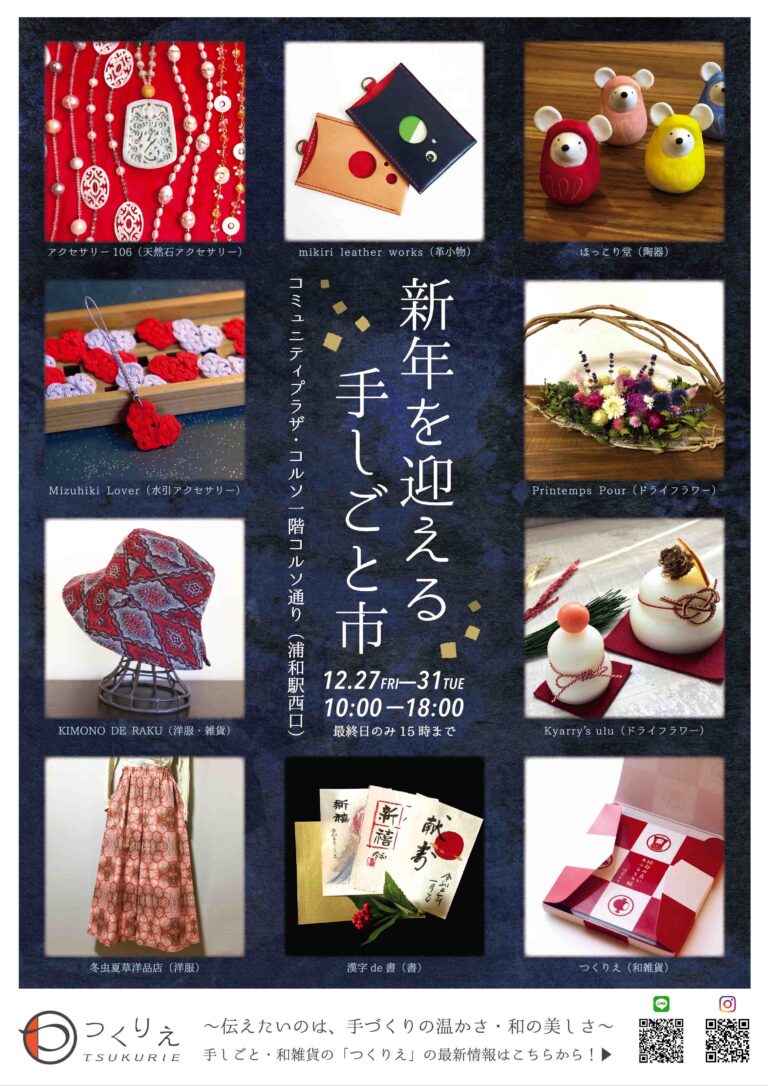 At Urawa Corso Street 1st Floor
December 27th to 31st, I'll be running a stall at the "Handwork Market to Welcome the New Year" until the end of the year!
Handwritten calligraphy that can be used for hanging scrolls and New Year's cards
Potty bags, festive chopsticks, charms, etc.
All of them are hand-written, one-of-a-kind items!
We look forward to seeing you soon!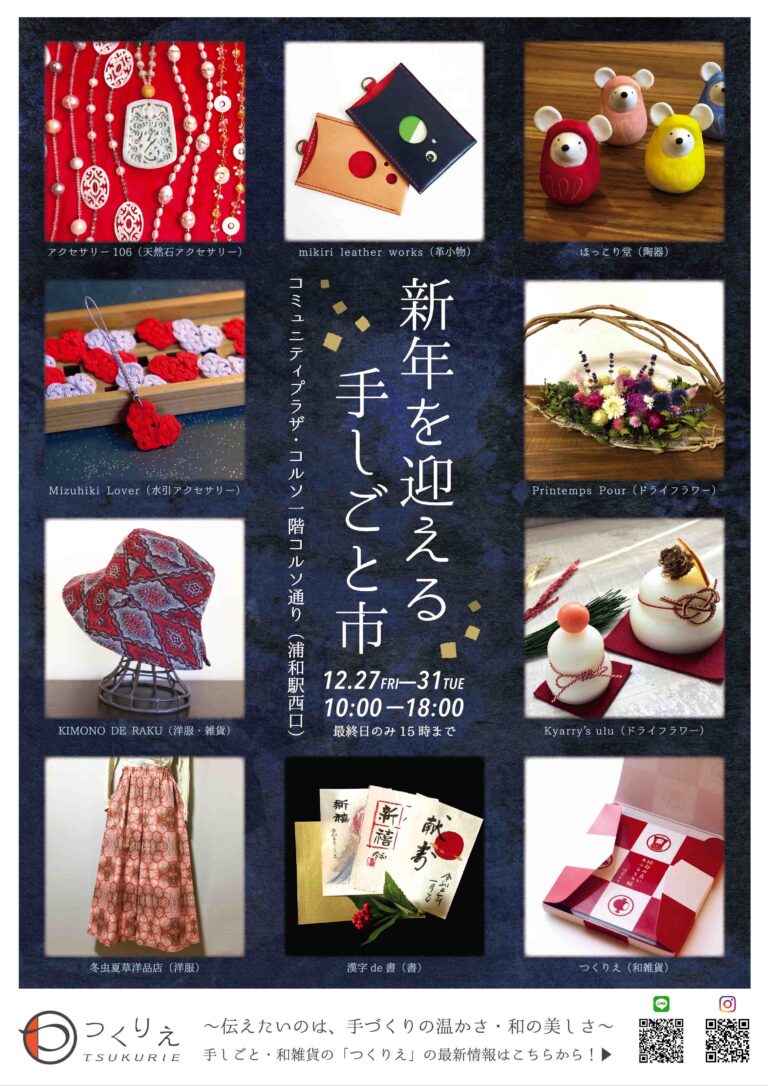 *Thank you very much for coming to our event.
It was a great way to start the New Year.*