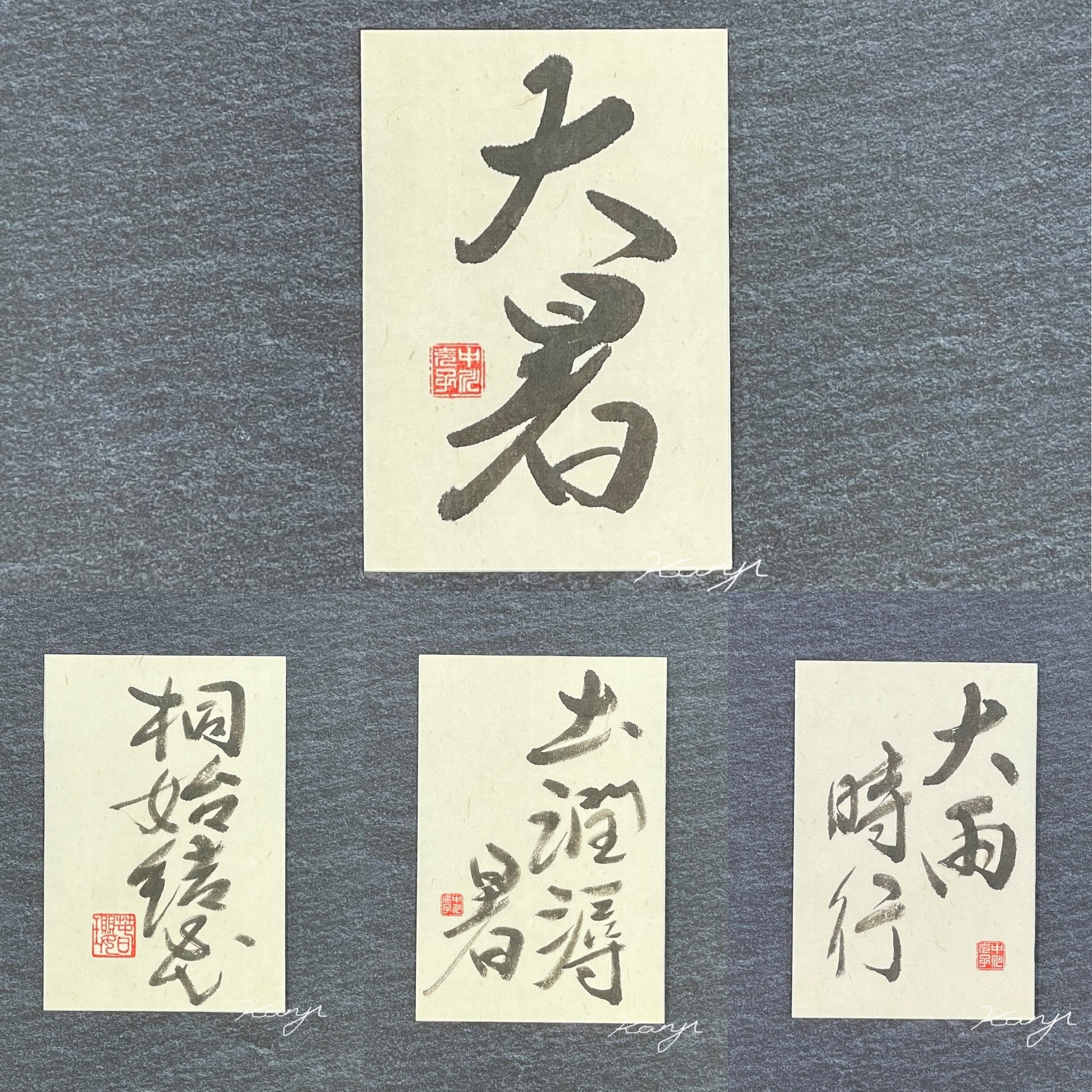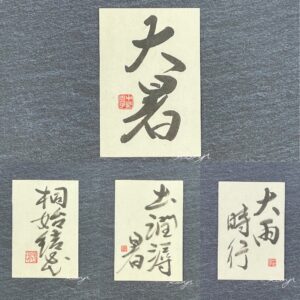 Today is 二十四節気 NIZYUSISEKKI, the 24th day of the 24 solar terms,
"大暑 Taisho"!
The calendar divides the year into six parts: spring, summer, autumn, winter, and winter.
We are now in the last of the summer months, "大暑 Taisho"!
立夏 Rikka → 小満 Shoman → 芒種 Boshu → 夏至 Geshi (Summer Solstice) → 小暑 Shosho → 大暑 Taiaho
The next 24 solar terms are
"立秋 Risshu" on August 7!
■ 大暑 Taisho
The hottest time of the year
■ 七十二候 Sitizyuniko (The 72 solar terms)
A calendar that further divides the 24 solar terms into three parts.
・The first season (around 23~27)
桐始結花 KIRI HAJIMETE HANAO MUSUBU
Around the time when paulownia trees bloom and bear egg-shaped fruits.
Paulownia is traditionally considered a sacred tree and is used as the emblem of the Japanese government.
・The next season is from 28th to 1st.
土潤溽暑 TUTI URUOITE MUSIATUSI
A time when the air is hot and humid.
・The last weather season will last from 2 to 6 days.
大雨時行 TAIU TOKIDOKI FURU
Around the time of heavy rain such as an evening shower or a typhoon
******************
There are two "土用の丑の日 Ox days" this year, July 23 and August 4!
Please eat eel to boost your physical strength and immune system
and get rid of heat stroke and plague!