Today marks the start of "Keichitsu"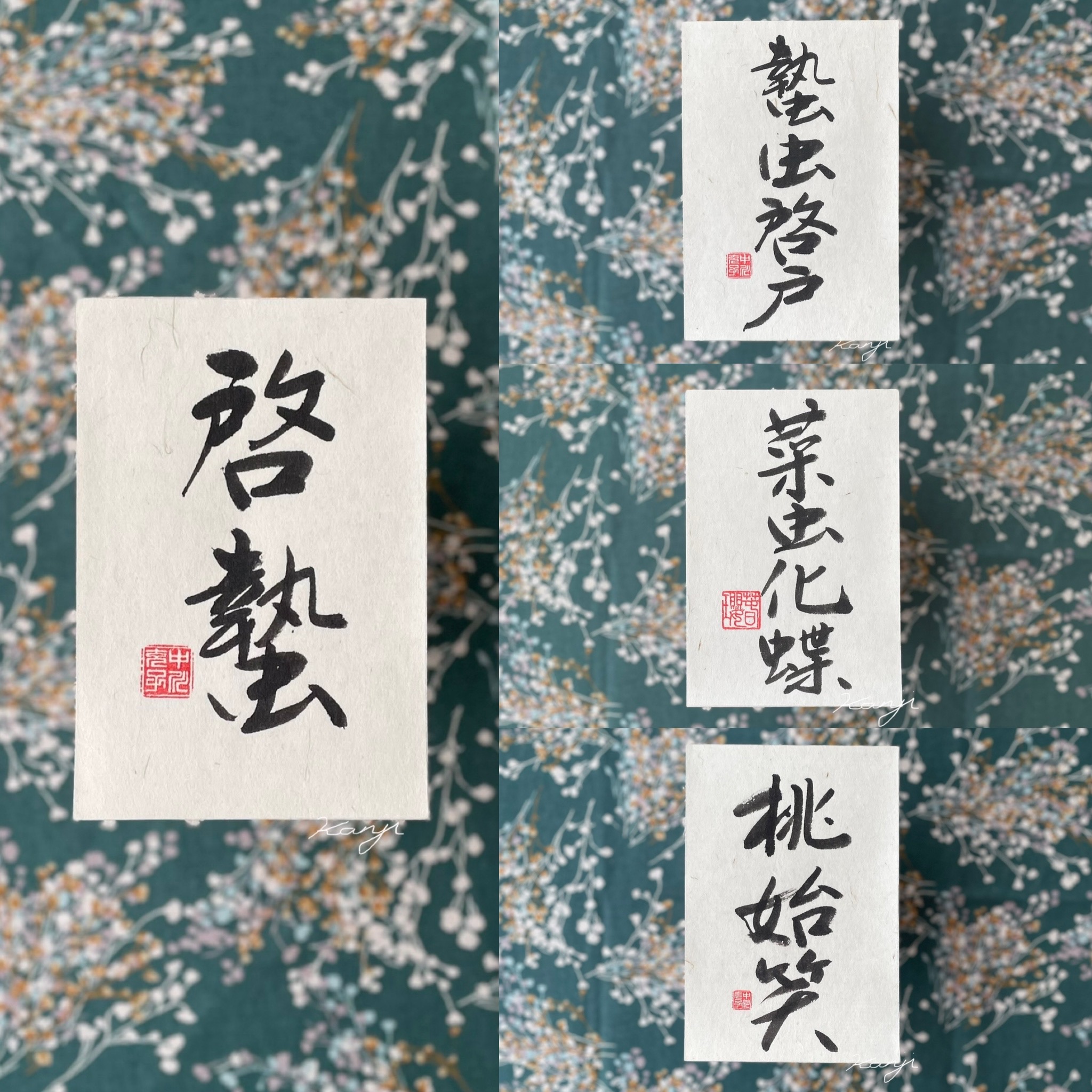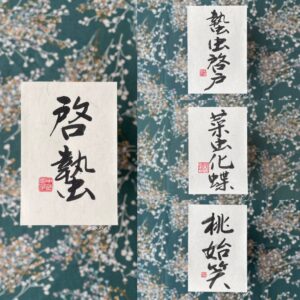 Today marks the start of "Keichitsu," Nizyusisekki of the 24 solar terms!
The calendar divides the year into six parts: spring, summer, autumn, winter, and winter.
The third of the spring seasonal climate is "Keihoketsu".
Risshun → Usui → Kechitsu → Shunbun → Seimei → Kokuu
The next 24th day of the month is
March 21 is the "vernal equinox"  Shunbun (春分).
■ Keichitsu
The time when living creatures that have been hibernating in the ground for the winter awaken.
■ Sichizyunikou  The 72 seasons
A calendar that divides the 24 solar terms into three more categories
The first weather forecast: around 5th~9th
蟄虫啓戸  The insects are now being introduced to the house.
Time for hibernating insects to come out of their hibernation.
The next weather season : around 10th~15 th
桃始笑   Peach first laugh
Peach blossoms begin to bloom
In the old days, the word "bloom" was expressed as "smile"
The last season : around 16th~20th.
菜虫化蝶   (Butterfly) become a "na-mushi-ka-chou" (a butterfly that turns into an insect)
Around the time when a caterpillar hatches and flaps its wings as a butterfly
The news said, "Early blooming cherry trees, Kozusakura, have started to bloom.
Now, the flower season has begun🌸.
🌸🌸🌸🌸🌸🌸🌸🌸🌸🌸🌸🌸 🌸
#24Sekki #72kou #Calendar
#keidhitsu
#What's today's day #Kanji de Sho
#shodo #kanjidesho
#shunyo